Conferences
Future conferences
48 KKBN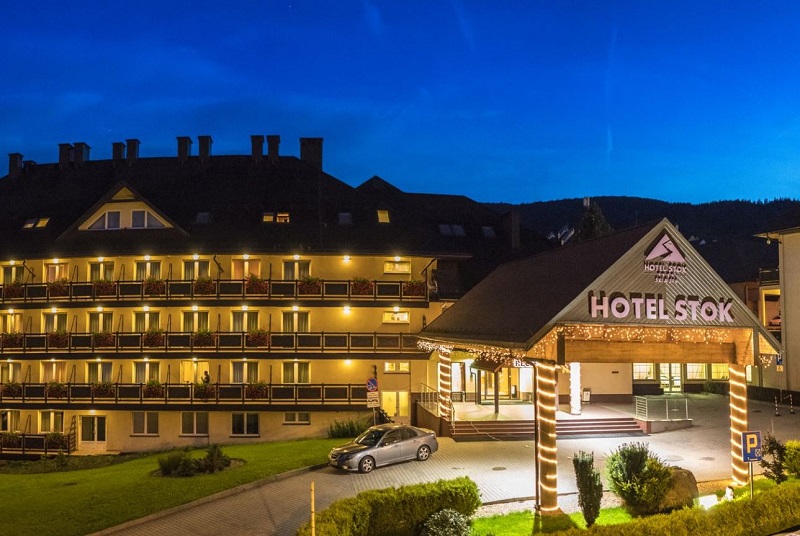 48. National Non-Destructive Test Conference

Organizer: Polish Society for Non-Destructive Testing and Technical Diagnostics SIMP Katowice Branch (www.ptbnidt.pl)

The official website of the conference www.kkbn.pl
Conference location: Wisła, STOK SPA hotel (www.hotelstok.pl)
The date of the conference: October 22 - 24, 2018
---
47 KKBN
Past conferences
46 KKBN
---
47 KKBN
Downloads
---
12 ECNDT - 2018
Dear colleagues,
The next European conference on NDT is getting closer and we now open the call for papers for the ECNDT 2018 in Gothenburg, Sweden. A broad technical program is prepared and we look forward to the review of abstracts in the coming period. I welcome the institutions and the industry in Europe and around the world to register their new result of research and development as well as technical results in different projects within the area of Non-destructive Testing. The registration of abstracts is open from March 3, 2017 and will be open until July 1, 2017. More information of the process is presented at our website, www.ecndt2018.com.
The preparation of the conference is in progress and we thank our sponsors that already signed as partner of the conference. I also thank our team doing a great work with the planning and organization of the conference. I look forward to meet you in Gothenburg in June 2018 for interesting presentations, meetings and discussion.
Please feel free to distribute this information about the open call for papers to your NDT network.
See you in Gothenburg!
Best Regards,
Peter Merck
President of the ECNDT 2018
---
45 KKBN - INFO
---
Congress on Condition Monitoring
---
45 KKBN
Downloads
---
TESTING LABORATORIES, QUALITY SYSTEMS IN THE EUROPEAN UNION
Association of Polish Mechanical Engineers & Technicians [SIMP]
Branch in Gorzow Wielkopolski
"POLLAB" Polish Testing Laboratories Club
Section of Material Testing
Office of Technical Inspection [UDT]
IMA GmbH Dresden
TÜV SÜD Polska Sp. z o.o.
ZAB ZukunftsAgentur Brandenburg GmbH
invite for participation in
the 9th INTERNATIONAL CONFERENCE ON
"TESTING LABORATORIES AND QUALITY SYSTEMS IN THE EUROPEAN UNION"
titled
"Polish-German Forum of Material Testing, Presentation of Experiences"
Kliczków Castle, IMA GmbH Dresden, 9th – 11th of June 2016
Conference & Holiday Centre, 8 Kliczków Street, 59-724 Osiecznica, Poland
All persons interested in participation in the Conference, please contact
the SIMP branch in Gorzow Wielkopolski: e-mail: gorzow@simp.pl, www.gorzow.simp.pl
Contact telephones: +48 501 181 511, +48 604 849 280, fax +48 95 72 00 67,
Please, send your correspondence to the address of:
Komitet Organizacyjny IX Międzynarodowej Konferencji
Oddział SIMP w Gorzowie Wlkp., ul. Chyża 1, 66-400 Gorzów Wlkp., Poland
---
19th WCNDT-2016
19 WCNDT-2016
From 13th to 17th of June 2016, the largest international conference on non-destructive testing will be held in Munich – the World Conference on Non-Destructive Testing - 19th WCNDT 2016.
You are cordially invited to participate in this event extremely important for the environment as well as to submission of papers.
The deadline for summaries of papers is 30th of June 2015. Complete information about the conference can be found at: www.wcndt2016.com (the conference folder for download under the ORGANISATION tab – Materials for download)

Tomasz Chady
President of PTBNiDT
Member of the WCNDT-2016 Scientific Committee
Downloads
---
44 KKBN
44th National Conference on Non-Destructive Testing

Organiser: The Polish Society for Non-destructive Testing and Technical Diagnostics SIMP, branch in Katowice
Technical Organiser: SIMPTEST ZOKJW O¶rodek Usług Inżynierskich [Engineering Services Centre] Sp. with o.o - Katowice
Conference venue: Wisła; STOK Hotel (www.hotelstok.pl)

Date of the conference: 20-22 October 2015
Downloads
---
43 Krajowa Konferencja Badań Nieniszcz±cych
43rd National Conference on Non-Destructive Testing
Organiser: Polish Society for Nondestructive Testing and Technical Diagnostics SIMP, branch in Wrocław
21-23 October 2014, Kudowa-Zdrój
---
11th European Conference on NDT (ECNDT)
Organised by: Czech Society for NDT (CNDT) and the European Federation for NDT (EFNDT)
6-10 October 2014, Prague (Czech Republic)

Conference website
---
18th World Conference on Non-Destructive Testing